Kotelnikov Institute of Radioengineering and Electronics

of

Russian Academy of Sciences

JOURNAL OF RADIO ELECTRONICS

(zhurnal radioelektroniki)

online journal, eISSN 1684-1719

Editor-in-chief academician Yu.V. Gulyaev
CONTENTS | ABOUT THE JOURNAL | EDITORIAL BOARD | PEER REVIEW | Publication Ethics | INFORMATION FOR AUTHORS | CONTACTS | SEARCH

N

9 -

September

20

10

We warmly congratulate our editor-in-chief, Yuri V. Gulyaev, on the 75 anniversary!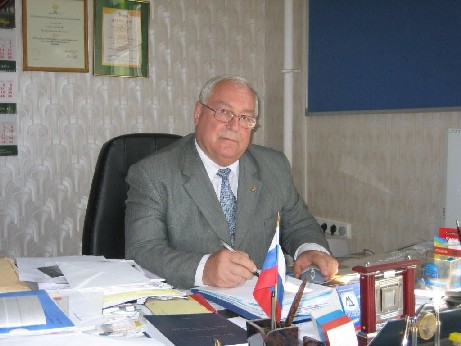 Multi-conductor quadrifilar antennas.
S. E. Bankov, A. S. Bychkov, A. G. Davydov, A. A. Kurushin
Abstract. Full text: html, pdf
(
1 078
kB
)

Analysis of the propagation, transformation and scattering of the monochromatic electromagnetic waves in the irregular waveguides: a case of integrated-optical waveguide with statistic surface roughness and a case of optical nanofibers with random rough surface.
A.A. Egorov, A.V. Stavtsev, T.K. Chekhlova, A.G. Timakin, V.I. Grygoruk, Yu.A. Gayday, A.V. Kovalenko, V.N. Kurashov
Abstract. Full text: html, pdf (363 kB)
Realization of artificial neural networks on the multinuclear processor SEAforth.
A. S. Anisimov, A.V. Kalachev
Abstract. Full text: html, pdf (372 kB)

Presentation of the models of signals in the system identifiers.
A. A. Gorshenkov, Y. N. Klikushin
Abstract. Full text: html, pdf (526 kB)

Influence of noise immunity of broadband wireless access systems on the quality indices of streaming video.
O. I. Sheluhin, U. A. Ivanov
Abstract. Full text: html, pdf (1 392 kB)
Analysis of sensitivity of an integrated-optical sensor of gaseous substances in the presence of an additive statistic noise.
A. A. Egorov, T. K. Chekhlova, V. I .Grygoruk, A. V. Kovalenko
Abstract. Full text: html, pdf (315 kB)

- article in Russian,

- article in English.
---
CONTENTS | ABOUT THE JOURNAL | EDITORIAL BOARD | PEER REVIEW | Publication Ethics | INFORMATION FOR AUTHORS | CONTACTS | SEARCH
---